What is latex wall paint?Latex paint is based on synthetic resin emulsion pigment, filler and a variety of additives formulated from a water based interior paint.
The composition of latex wall paint?
Emulsion wall paint is an aqueous coating, mainly composed of five parts:
① water
② emulsion, similar to a white glue, play a role in adhesion, is the core of latex paint
③ pigment
④ packing
⑤ additives, such as anti-foaming, antifreeze and so on
...
Latex paint classification?
By use of the site is divided into two categories: interior paint and exterior paint
The characteristics of acrylic latex paint?
① film drying fast. At 25 ° C, the surface is dry within 30 minutes and completely dry within 120 minutes.
② Paul color retention is good. Hard film, the surface smooth, comfortable look.
③ construction, easy to modulate. Construction can be completed in the new wet wall construction.
④ safe non-toxic, do not pollute the environment.
⑤ no danger of fire. Because of paint as a medium of water, so no risk of fire.
⑥ After using the wall is not easy to absorb dust.
⑦ good alkali resistance. Apply to a new alkaline plaster wall and ceiling and concrete walls, no back sticky, not easy to change color.
...
Latex paint for wall function?
The main function of emulsion wall paint are two: decoration and protection. Decorative It goes without saying that the color and luster will look more beautiful walls; protection reflected in the cracks can be made to the wall, inhibit the growth of mold on the wall to prevent putty powder and so on.
Interior wall paint and exterior wall paint

The characteristics of the interior wall paint: Interior wall paint for the interior without having to withstand the test of the sun and rain, therefore, the general interior wall paint quality requirements lower than the exterior paint
① rich colors ② delicate coating ③ hiding power ④ strong workability ⑤ with a certain permeability and scrub resistance
Exterior wall paint features: Exterior paint requires a higher water resistance, alkali resistance, light color retention, anti-chalking
① good decorative, good color retention ② stain resistance is good ③ water resistance is good
Interior wall paint can not be used for external walls, for the following reasons: Latex paint is made of water, emulsion, pigments and fillers, additives, interior paint and exterior paint is different because of their requirements on weatherability.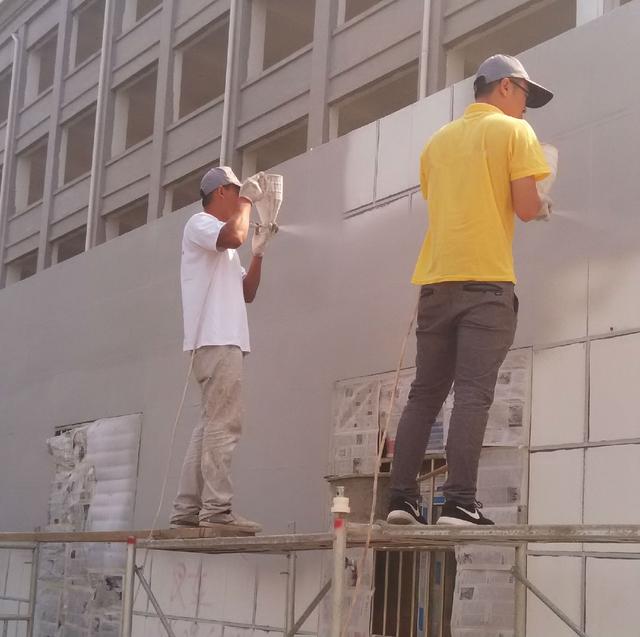 In general, outdoor paint requires certain resistance to wind, frost, rain, snow and sunshine (water resistance, alkali resistance, UV resistance, frost resistance, fade resistance, antifouling property, etc.) In the choice of raw materials to be higher than the requirements of natural interior wall paint, it is generally not suitable for interior wall paint interior wall paint performance requirements are much higher than the interior wall paint, and latex paint has a very good environmental protection, so outside Wall paint can be used for interior walls.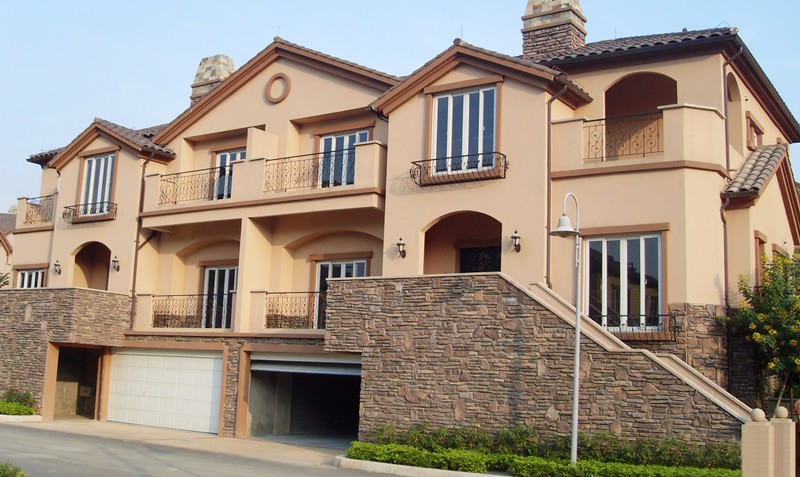 Primer and finish
Primer: primer refers to the first brush on the wall of a layer of paint, hiding power is weak or we can say no hiding power
The main role of the following:
① the most important role is to make the paint flat, which play a supporting role on the paint, so that the paint looks more full ② closed grassroots alkali, water and chemicals ③ save the amount of top paint, saving renovation costs
Topcoat: is the last layer of the wall brush, the basic decoration reflects the final wall effect, the top paint materials have higher requirements
UMS company mainly for custom engineering projects with various types of latex paint, latex paint to achieve the above functional requirements. The product has a good anti-mildew anti-bath, tasteless environmental protection, and has some resistance to graffiti and easy to clean.